Here is the presentation given by Lori Rase Hall...



Good evening everyone. Nice to see you all. Thank you EBSQ and Melissa for including me tonight.
So here's my little gift idea. It's NOT a gift for kids, but kids can help in making them!

Your supplies.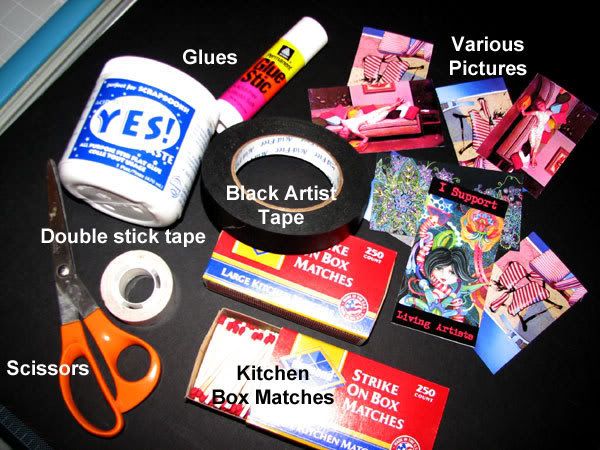 1.) The MAIN "supply" is to buy a few boxes of kitchen wooden matches. You can get them at the grocery store for about a dollar a box, or in packages of three. So yes... you can actually grab these at the store tomorrow along with a frozen pizza for dinner.
Here are the rest of your supplies...
2.) Black artist/photographers tape or any kind of flexible black crepe tape *but it's totally optional
3.) Double stick tape or glue
4.) Scissors
5.) A rotary trimmer (of course you can use scissors)
6.) Any type of decoration you want, such as....((drumroll please))
- Your own artwork
- Your childs artwork
- A collage of magazine pictures
- Paints and beads
- Vintage or Retro images
or...
- Funky fabric
- Vintage Postcards ((I love using these...))
- Photos you have taken from a trip?
- Scrap booking papers and such
- Copyright free images from the web (Flickr is a great resource!!!)

So what you do is decorate the sides and then ends of the box. I use my own artwork-printed out from my color printer. On the end caps I put a little (Ad) saying, "Thank you for Supporting Living Artists" and my website, but of course you don't have to do that....especially if its a personal gift.
*Note: I make these for the people who have purchased my artwork over the past year. Mailing them is pretty cheap to mail out, because they are lightweight and fit in a Priority Mail video box
1.) So first I grab a file from my computer of something "cool." (Here's where you can pimp your own artwork) I duplicate it exactly to the size of the box panels using Photoshop. You'll need a front and a back. I also do end caps too.
Setting up my art image in Photoshop...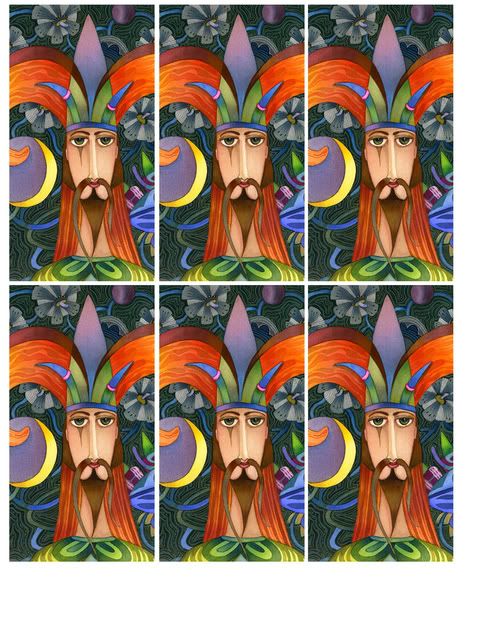 and duplicates of the end caps...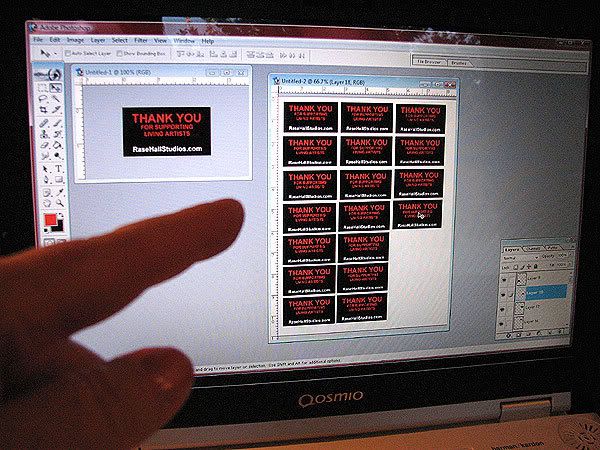 By the way...I use a EPSON 960 Color Photo Printer. It's about 4 years old, but does a wicked job with beautiful color.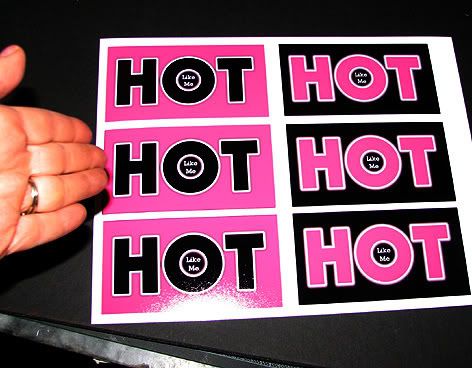 See? I told you you can do other things other than your own art!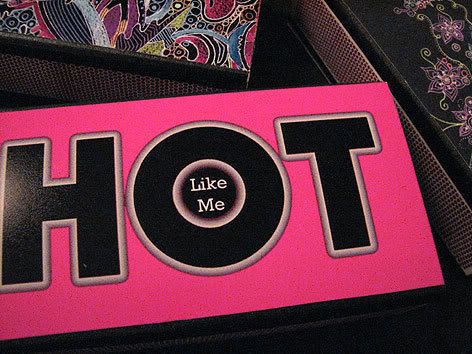 I trim everything using scissors and my trusty "Carl" Rotary Trimmer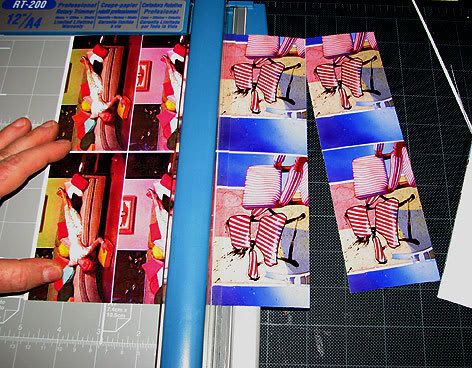 I don't like the red, white and blue of the original matchbox to show along the sides. To remedy that I apply black photographers or artists
tape along the edges. Don't cover up the long sides! Oh, and sometimes I use a Sharpie black pen to blacken the edges of my printouts.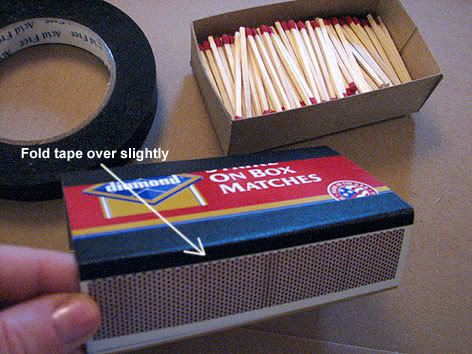 Put little pieces of doublestick tape on the back of your print outs and apply to the sides and ends of the box...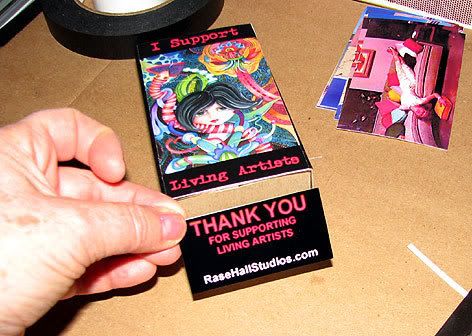 They come together pretty quick, and the best part is all you need to do it tie a little bow around the box, and it looks all gift wrapped... Ta-Da!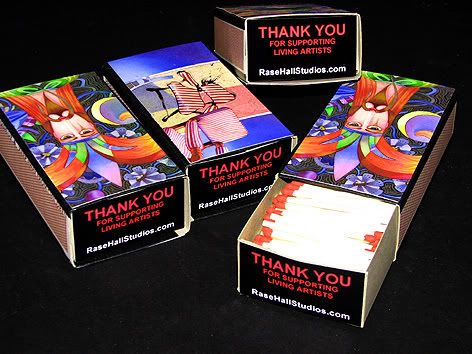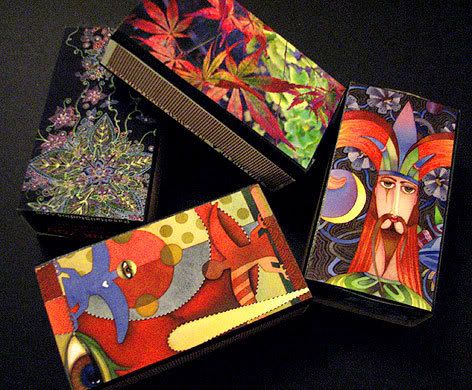 That's all there is to it!